Jaibans Singh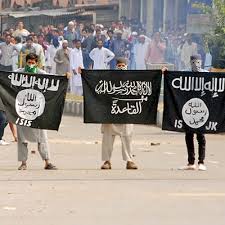 Recent statements by the Bharatiya Janata Party (BJP) and the Peoples Democratic Party (PDP) indicate that both have agreed upon the shape their coalition, which is likely to be announced soon, will take.
It is for the better, since, it is only this combination that can provide a stable government to the state while meeting the aspirations of different regions.
A major challenge for the new government would be foreign forces attempting to interfere in the affairs of the state. The interference is not restricted to the incessant cross-border firing that has been witnessed for many months now; it envelopes, within itself, security, societal and economic issues that have far reaching consequences.
While addressing the issues involved, one thing is undeniable – the centre of gravity lies with the people. The term "people", however, does not constitute only inhabitants of the area; it also refers to pressure groups of foreign origin that have vested interests in the region.
A malevolent religious agenda of foreign elements is aimed at breaking down the culture of Sufism and replacing it with "Wahhabi Islam."
Wahhabism is an austere and puritanical interpretation of Islam promoted by Saudi Arabia. A well planned effort in this direction is making deep inroads into Kashmiri Muslim society. The face for this effort are foreign-sponsored organizations like the Jamait Ahle Hadith, which call themselves welfare organizations, but run their religious conversion agendas through hundreds of mosques spread across the Kashmir Valley.
Foreign interference in Kashmir has been taken a step further with the establishment of al-Qaeda in the Indian Subcontinent (AQIS).  Kashmir remains a special focus of this group and attempts are being made to exploit polarized political sentiment.
Al-Qaeda, with ample support from Pakistan's Inter Services Intelligence (ISI) sponsored and Wahhabi-motivated terror groups like the Lashkar-e-Toiba (LeT), which is operating in the Kashmir Valley, is putting its considerable experience in the proliferation of terror to good use over there.
There are reports that al-Qaeda has already released videos calling upon Kashmir Muslims to follow their "brothers" in Syria and Iraq. Experts opine that this movement will gain momentum as the U.S. leaves Afghanistan.
There is also the security threat from the Afghan Taliban and more so the Tehreek-e-Taliban Pakistan (TTP) to contend with. Mercenary fighters of these organisations will turn their guns against India and engage its forces in volatile Jammu and Kashmir following the withdrawal of US and NATO troops from Afghanistan.
Terrorist organisations like LeT and JeM will take care of the induction process, including infiltration and logistic support in Kashmir.
No presence of the Islamic State (IS) has been registered in Jammu and Kashmir. However, in a recent development, masked men, waving IS and al-Qaeda flags and banners, appeared on the streets of Kashmir to protest against Israel. This put security forces on alert.
It would be inappropriate to brush aside this obvious attempt at further radicalising the Kashmir Valley.  Sadly, there are some in Kashmir who actually support such monstrous activity. It is not the physical threat posed by the IS that one needs to fear, it is the element of inhumanity creeping into the people of Kashmir that is of concern.
The Islamic State appears dead serious about registering its presence in the South Asian region. Its efforts are towards rejuvenating the mythical land of "Khorasan" which would encompass modern day Afghanistan, Pakistan, portions of the Central Asian Republics and extend to India.  A former TTP leader, Hafez Saeed Khan, has been appointed as the "Governor of Khorasan" by the IS.
This may look ridiculous at the moment but, this is how such fundamentalist movements gain momentum. Whatever is done by the IS should be taken seriously by the Indian authorities.
The role of Pakistan's ISI in sponsoring terrorism in Kashmir needs no elaboration; The ISI has a sub-section called the Joint Intelligence Bureau (JIB) that conceives and executes its Kashmir operations. Millions of dollars earned from the narcotics trade and from other sources support the ISI.
The ISI, in turn, supports six major terror organisations, including the LeT, besides several fringe groups.
Pakistan, along with sponsoring terrorism, is also supporting drug smuggling to the Kashmir Valley in a big way, mainly through the ISI.
There have been major drug recoveries in the recent past in which Pakistan's hand was clearly evident. Drugs like opium and cannabis are freely available in the Kashmir Valley.  Even females are falling prey to this abominable habit, according to a survey conducted by a local NGO under the United Nations Drug Control Programme (UNDCP).
Kashmir has around 4,000 female addicts. The survey points towards an alarming situation wherein, girls receiving higher education and professionals are falling prey to drug addiction.
Consistent religious indoctrination and the inability of the state government to end rampant unemployment are leading to a revival of "home grown" insurgency.
Social media is playing a big role in igniting this malaise. According to the Jammu and Kashmir Police, the use of social media has increased drastically in the terror hotbeds of Sopore, Pulwama and Tral etc. Foreign-sponsored terror groups have found in Facebook, Twitter, YouTube and WhatsApp etc., a cheap means of communicating their brand of rabid fundamentalism via continuous communication.  Facebook pages like "Frontline Kashmir" and "Aalaw" are being managed from the POK.
The buck finally stops at the door of good and effective governance and at proactive diplomatic and information posturing.  India's effort to assist the beleaguered and terrorist-afflicted people of Jammu and Kashmir and fulfill their aspirations has been construed as her weakness by inimical foreign forces.  Pakistan frequently makes arrogant and brash statements grounded in total falsehood, the Indians are for some reason even shy of stating the truth.
An assertive government, following the path of righteousness, can contain this debilitating foreign influence that is eating up Kashmiri society.