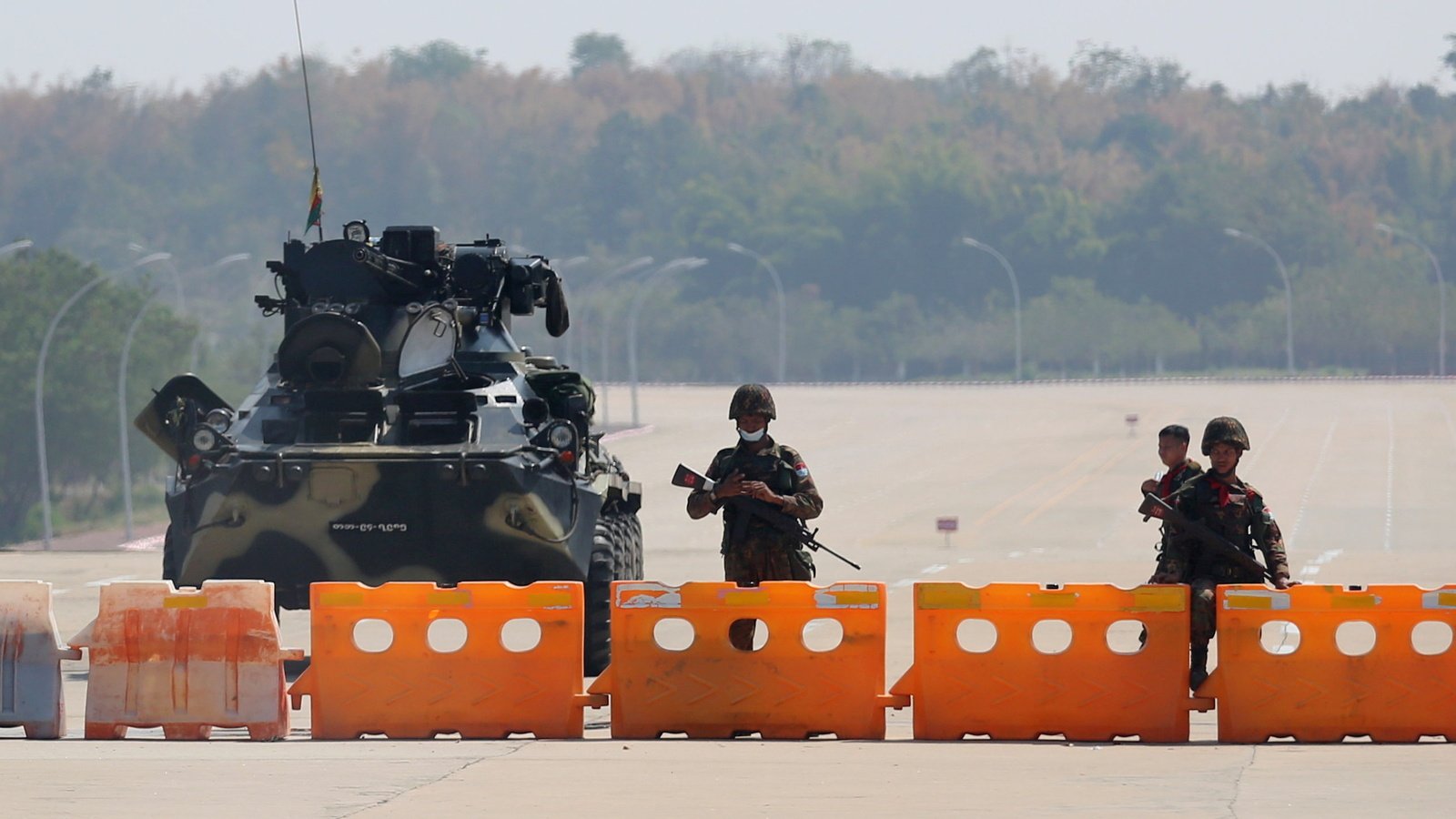 Col. Alok Mathur
In early hours of 1 February, 2021, as Armoured Personnel Carriers (APCs) rolled out on the streets of Nay Pai Taw and Yangon in Myanmar, the military owned Myawwady Television channel announced that Myanmar was in a state of Emergency. The Republic of the Union of Myanmar slipped back into military rule in a coup against the democratically elected  government of the National League for Democracy( NLD) party. President U Win Myint and head of NLD, Aung San Suu  Kyi (Nobel Laureate), along with other political leaders, were whisked away in early morning raids to unknown destinations .
General elections were held in November, 2020 and the Suu Kyi led NLD swept the polls by winning 396 out of the total 476 seats. Military hierarchy was not very happy with the election result since the army backed United Solidarity and Development Party (USDP) was routed. The Army Chief, General Min Aung Hlaling, thus took over power in an expected move on the pretext of suspected election frauds.
Earlier, the military and USDP had challenged the poll results in the Supreme Court of the country as fraudulent and had surrounded the parliament, but the Election Commission of Myanmar had declared  the elections  as free and fair. The NLD government was due to be sworn for the second term when the Army struck. The army has now declared a state of Emergency for one year to start with. Suu Kyi protested and appealed to the people on social media to not accept the military rule and rise wholeheartedly against the coup.
The architect of the coup, General Hlaing, was appointed Army Chief in 2011 and has cradled political ambitions ever since. Initially, the General took the credit for restoring the democratic process by ordering and conducting general elections, but after his supported USDP was trounced, he seized power by declaring national emergency just a few days before hanging his spurs. He probably miscalculated his entry into politics and on seeing his ambition to become head of state through democratic elections  faltering, he appointed himself chief administrator in panic.
Myanmar, called Burma during British rule, was declared an independent nation on 4 January, 1948 and the first military take over took place on 2, March, 1962. In the reconciliation process a new constitution was introduced in 1974. 1n 1988, thousand of pro-democracy protesters were killed and military rule established again. The country's name changed from Burma to Myanmar in 1989.
Aung San Suu Kyi 's NLD party won a landslide victory in elections on 27 May 1990, but the ruling military junta refused to hand over power. Instead, it arrested her. She continued fighting for restoration of democracy and was bestowed with Nobel peace prize in 1991.
Thein Sein was appointed President in 2011 and Suu Kyi was released from long detention, she contested a by-election in 2012 and entered parliament. NLD led by Suu Kyi finally won elections with 2/3 majority in open general elections held in Nov 2015 but military barred her from becoming President. Htin Kyaw was sworn as President of Myanmar. NLD again swept to power in November, 2020 and was in process of forming a democratic government for the second term when the military coup was launched.
Aung San Suu Kyi and General Min Hlaing
General Min Hlaing is in the bad books of the United Nations for ordering a genocide on Rohingya community in 2017 and has been banned by face book for hate speeches. His contention is that cadre of Arakan Rohingyas Salvation Army attacked six border outposts of Myanmar Army in Akyab area killing about 60 soldiers, Myanmar troops retaliated ferociously with mass killings and burning of villages in 2017.Rohingyas fled in terror and about one lakh have taken refuge in Bangladesh and India.
The new President of the United States(US) Joe Biden has clearly warned that  US would reinstate sanctions on Myanmar if the military does not relinquish power gained through the coup, immediately release all political leaders, activists and officials and restore democratically elected government. The USA had removed all restrictions on Myanmar in 2016 after restoration of democracy. "The reversal will result in immediate review of our relaxed sanctions laws and authorities," says a US statement.  Most of the western democratic governments have condemned the military action and have demanded immediate release of political leaders.
Myanmar, is an important neighbouring country of India.  It is bordered by Arunachal Pradesh, Nagaland, Manipur and Mizoram.  New Delhi has deep security and development stakes in the country.  India has responded promptly to natural disasters like the earthquake in Shan state  and cyclones in 2015 and 2017. Even as this political turmoil is on India has gifted to Myanmar one million doses of Covid vaccine to fight the pandemic in the last week of Jan 2021.
Constant care has to be taken to ensure that the country is not lured and hijacked by Chinese honey traps. The lndian main worry is development of Sittwe port by China and establishment of  signal intelligence monitoring station at Coco Islands.
Since 2013, lndia-Myanmar ties are getting stronger  as we provided a loan of US 500 $ loan and agreed to assist  in modernising the Myanmar Armed Forces. lndian Navy gifted a Kilo class submarine, INS Sindhuvir,  in 2020 to the Myanmar navy to strengthen bilateral relations. Trade between the two countries has crossed the one billion US dollar mark.
India has worries about instability in Myanmar since an insurgent Naga group of the North East – the National Socialist Council of Nagaland  Khaplang ( NSCN K ) has bases in in the neighbouring country. NSCN had signed a treaty of ceasefire with India in 2001 and with Myanmar in 2012. NSCN K broke the accord in March, 2015 and ambushed  an lndian Army convoy in Manipur killing 16 soldiers. lndian Para-commandos raided two hostile camps of NSCN and killed about 150 insurgents.
lndian Army and Myanmar forces have, on several occasions, jointly carried out operations and destroyed several insurgent camps.
India has always remained steadfast in its support of the democratic process in Myanmar and has always stood for democracy, the current situation is being closely monitored.  This said, the ultimate aim of all initiatives  is to keep Myanmar in our camp. India may have to compromise and work with all shades of political environment keeping in view our defence interests. China too is playing its cards cautiously; it has announced that it had noted the developments and hoped for stability under the constitution.
(Col Alok Mathur is an Army veteran with keen interest in Geo-strategic affairs)