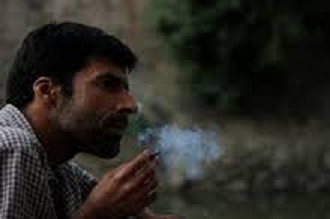 Jaibans Singh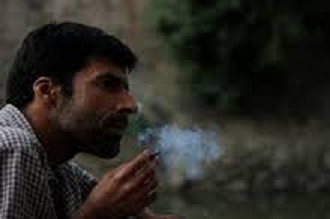 Drugs are the latest tool of terrorists and their masters in Pakistan to control the population of the state of Jammu and Kashmir, especially so, in the Kashmir Valley. New age terrorists, both local and foreigners, are mostly drug addicts. Young boys are first channeled into addiction and then forced on to the path of terrorism.
Drugs also provide finances to Pakistan's Inter Services Intelligence (ISI) for carrying out terror activities in Jammu and Kashmir. Money earned from the narcotics trade, extending from the poppy fields of Afghanistan to the Kashmir Valley, is invariably used to fund terror activities.
The region has a thriving drug smuggling system controlled from across the border and resultantly, drugs like opium and cannabis etc. are freely available in the Kashmir Valley. The system functions like a well oiled industry with support from a large number of smuggling gangs operating on both sides of the Line of Control (LOC).
Trading posts opened between India and Pakistan in Jammu and Kashmir are conduits from where drug proliferation is being carried out. On January, 17, 2014, 114 kilogram of brown sugar was recovered from the Trade Facilitation Centre at Salamabad. Earlier on August, 13, 2013, 10 kilogram of cocaine was recovered by the army at Sheri followed by another recovery of one kilogram of brown sugar on September, 18 2013 at Tangdhar. These are just a few examples to drive home the point.
Drugs are also being carried by infiltrating terrorists. Innovative methods like passing the drugs in PVC pipes from under the fence are being used. These are more prevalent in the Jammu sector since electronic vigilance along the LOC is of a higher degree.
Most of the terrorists inducted into India from Pakistan, particularly in the Kashmir Valley, are on some sort of a substance abuse or the other. They also take shots of steroids that give to them the energy to brave extreme cold climates and other hardships that are involved in the process of infiltration. Fidayeen (Suicide attackers) are invariably heavily drugged before they go in for the attack.
According to a United Nations International Drug Control Program (UNDCP) sponsored survey, the Kashmir Division alone had 70,000 drug addicts. There are inputs to suggest that the number is more than two lakhs.
The sad part is that it is the youth of the valley that is bearing the brunt of this most evil plan of forces based in Pakistan. According to data revealed by Shri Maharaja Hari Singh Hospital (SMHS) Community Centre where drug abusers get treatment, 86 per cent patients being treated for substance abuse were less than 35 years old. Most distressing is the fact that a large number of school going boys and also girls are becoming prey to this self destructive habit.
There are many reasons behind young people taking to drugs. Socio-political disturbances; easy availability; peer pressure and growing up pangs;  academic failures and broken relationships; lack of parental guidance;  easy availability of money and  myths about drugs causing happiness, no harm and no addiction are some of them.
In Kashmir, there is an acute shortage of drug de-addiction centres; of the two original de-addiction centres one was opened by the JK Police. There are some non-government organisations also running de-addiction centres.
The Indian Army, ever sensitive to problems that can cause upheaval in society, has opened de-addiction and counseling centres in Srinagar and Baramulla. Many organisations are coming forward to address the issue, but, the effort continues to fall wholly short of the requirement.
There is an urgent need to plug the supply of conventional drugs from across the border. All demands being made by some vested interests to allow the passage of goods from the trade facilitation centres without proper checks should be rejected. Trade routes simply cannot be allowed to be used for spreading drug addiction.
A clamp down on internal supply conduits, especially in relation to medical opiates is necessary; the drug controlling agencies of the state government need to step up their monitoring and control activities with maximum punishment to offenders, more so the suppliers. JK Police is sensitive to the issue and is doing its best, but the scale of the problem is so huge, and the need to address it fast so urgent, that efforts beyond normal are required.
The number of de-addiction centres has to be drastically increased, especially so in the villages and remote areas where the menace is unchecked. Requisite training needs to be imparted to doctors manning Primary Health Centres. There are so many facets of the problem like detoxification, relapse prevention and psychological counseling etc. that need specialist intervention.
The state government should not fight shy of seeking assistance should be taken from the Indian army. The force can be of great use due to its presence in remote rural areas and availability of requisite medical infrastructure across the state.
People need to be sensitised about the ill effects of drugs. Families need to be educated to understand that there is a problem and there are means that should be tapped to deal with the same. A conscious effort has to be made to remove the stigma that comes with addiction.
In the last decade there has been an alarming increase in drug abuse in Jammu and Kashmir facilitated and encouraged by Pakistan. If this menace is not tackled on a war footing, it may destroy the mental health of the present generation, resulting in numerous other social problems. The people of Jammu and Kashmir have overcome problems far more dangerous and invidious than drug addiction. Given direction, they will garner the will to get over this problem also.
It is heartening to note that the entire state machinery, especially the police and the army, are ready to render all possible assistance. An integrated approach will produce the desired results.