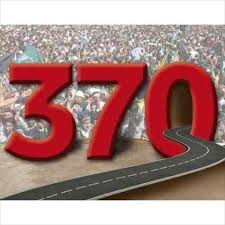 Jaibans Singh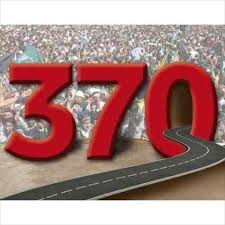 A seminar, held at the Constitution Club in New Delhi on June 27, June, on Article 370 of the Indian Constitution that supposedly confers special status to the state of Jammu and Kashmir in the Union of India, witnessed some incisive articulation on the sensitive subject. It was also the first occasion when Shri Jugal Kishore Sharma, recently elected Member of Parliament from the Jammu constituency of Jammu and Kashmir addressed an audience on the subject in the national capital. The second prominent speaker was Shri Jagdeep Dhankhar, former Union Minister and senior advocate, Supreme Court of India.
Prime Minister Narendra Modi, during an election rally at Jammu in December, 2013, sought debates and discussions on Article 370. The statement drew a stringent response from the Kashmir based political parties. Chief Minister Omar Abdullah led the charge with a vitriolic challenge to the then prime ministerial candidate of the BJP to hold an open debate on the subject. The debate did not come by due to the fog of election campaigning. The matter resurfaced after formation of the new government when Dr Jitendra Singh, member of parliament from Udhampur, Jammu and Kashmir and Minister of State, Prime Minister's Office, Department of Personnel and Training (DoPT), during his first interaction with the media on taking charge of DoPT reiterated the posture taken by his party leader in Jammu and elicited an equally stringent response from various quarters.
The fact that seminars on the subject are being arranged across the country indicates universal acceptance of the proposal mooted by Prime Minister Narendra Modi. People want more information and knowledge on the subject that has kept an entire region in isolation for decades since independence. They wish to learn beyond what is fed to them by micro-minute statements of politicians on television news channels. While highlighting the manner in which even a mention let alone a discussion on Article 370 has been suppressed over many decades all speakers expressed happiness at the prospect of the subject being openly and vigorously debated.
Jugal Kishore gave an impassioned narration on the manner in which Article 370, instead of connecting Jammu and Kashmir to India is creating walls and barriers. He reinforced his contention by explaining how the legislation has stalled development, negatively impacted important parameters like health and education and restricted political empowerment at the grass roots level of Sarpanches and Panches. With his logical arguments he attempted to establish that Article 370 has been instrumental in restricting empowerment of the people and has denied to them the opportunity to stand on their own feet.
Jagdeep Dhankar stressed on the temporary nature of the Article and narrated the manner in which the first Prime Minister of India, Jawahar Lal Nehru, absented himself from parliament when the legislation was passed and later attempted to put the blame on Sardar Patel, all to please his good friend – Sheikh Abdullah. Jawaharlal Nehru has gone on record to say that the Article would wither away in time which, sadly, has not happened.
The logical arguments put forth by the two main speakers and others who also made valuable contributions leave an impression that this legislation is wholly redundant in the present context and is, in fact, standing in the way of overall progress, development and prosperity of the state and its people. It is, in fact, causing political, social and economic damage to the people. The most affected are those termed as West Pakistan refugees who reside in the border areas of Jammu without an identity even sixty years after independence. Such is the plight of this set of people, perpetrated by Article 370 that they can vote for parliamentary elections but not for state elections because they are not state subjects under a state law that gains legitimacy from Article 370.
There are many benefits that the people of India enjoy due to development initiatives of the central government that are denied to the people of Jammu and Kashmir due to Article 370. A good example is of Other Backward Classes who get 27 percent reservation across India except the state of Jammu and Kashmir they have not even been identified all because of Article 370.
In the instance of democratic practices it is under protection of this act that the perfectly legitimate exercise of delimitation and restructuring of political constituencies has been deferred to 2026 by the state government. Benefits accrue to a few families and people of a particular region only as was tacitly implied by speaker after speaker.
Instead of engaging in a logical debate there are leaders who predict doomsday even if the Article is mentioned. Chief Minister Omar Abdullah has, on his twitter handle, remarked, "Mark my words & save this tweet- long after Modi Govt is a distant memory J&K won't be part of India or art 370 will still exist." Mehbooba Mufti has called upon the Prime Minister's Office to clarify to "reassure the people of Jammu and Kashmir that no mischief is on the way." These are rhetorical statements that do not pass the test of logic.
It would be premature to suggest that the debate in favour of abrogation of Article 370 stands concluded. There are legal, political and social complications that also need to be articulated. This can happen only if those who advocate continuation of the legislation logically express their reservation in public forums and present their inhibitions to public scrutiny. It is possible that by intensive discussion a practical middle path will be identified that benefits the region and the people. By not joining debate a section of the political leadership in the Kashmir valley is giving an impression of not being on a firm footing and thereby defensive. Threats of mayhem and disintegration are not going to impress the people any more. The need of the hour is to debate and discuss and not ride a feudal high horse.