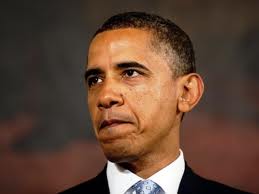 Prabhakar Gupta
Post the, by now, famous pre-dawn strike in Pakistan's Abottabad, US-Pakistan relations have become so strained, that they are slowly reaching a breaking point. Pakistan is at a stage where the Madrasa culture has caught the nation by the throat, a culture that will not allow an inclusive democracy to survive. Hardcore Sunni tenets, as ordered by the Al Qaeda/Taliban, dominate the Pakistani mindset and will continue to do so. The US has reached a point where it is thinking of 'going it alone' in its war on terror, leaving the support of its erstwhile trusted partner.
This situation has arisen possibly because Pakistan is not willing to take action against some sections of the Taliban, like the Haqqani segment, which it considers to be its "strategic assets". None other than Admiral Mike Mullen, Chairman of the US military's Joint Chiefs of Staff Committee, has accused Haqqani militants of openly attacking US forces, yet Pakistan is not willing to relent. Pakistan's ISI has long been suspected of maintaining ties with the Haqqani network, cultivated during the 1980s, when Jalaluddin Haqqani was a feared battlefield commander against the Soviet forces. Based in Pakistan's North Waziristan, Haqqani refrains from attacking the Pakistani state. Islamabad thus sees him as a lever to maintain influence in any future settlement in Afghanistan. On its side, Pakistan too has also upped the ante. Pakistan's Ambassador to the US, had recently quipped, "The most hated country in Pakistan is our top trading partner, top aid donor, top weapon supplier and top remittance source".
The leaderships in Islamabad and Washington differ considerably on issues of vital interest to Pakistan; nuclear policy, energy acquisition from Iran and China, end game in Afghanistan, and the Kashmir dispute, are some major areas of divergence. Lately, both Pakistan and the US have made efforts towards rapprochement and mending of relations. In mid-July, ISI chief Lieutenant General Shuja Pasha trod the well-worn path to Washington to meet acting CIA Director, Michael Morell. General David Petraeus, Director CIA designate, was dispatched in the opposite direction to Islamabad, close on the heels of General James Mattis, head of the US military's Central Command.
Their agendas for these meeting were predictable: Pakistani protestations of unilateral drone strikes were countered by US demands for intelligence cooperation and a Pakistani offensive into North Waziristan. Issues like the arrest of Shakil Afridi, the Pakistani doctor who helped the CIA identify Osama bin Laden's compound; the murder of journalist Saleem Shahzad, publicly attributed by US officials to the ISI; Pakistan's expulsion of US military trainers; and haggling over the $ 800 million recently suspended US military aid formed part of the animating discussions between the representatives of the two countries. Once both sides had their say the whole drama was reduced to pretensions; Pakistan pretended that it was interested in counter-terrorism, and the US pretended that it was interested in Pakistan's sovereignty.
A significant reason behind these accusations is Pakistan's helplessness with regard to the snowballing India-US engagement, which obviously, is at the cost of the former country. De-hyphenating India-Pakistan in the American strategic calculus has, indeed, helped in sponsoring the rise of India, as a major player on the Asian geopolitical canvas. The Americans, in a well calculated step to appease India, arrested the Director of the Kashmir American Council, Dr Ghulam Nabi Fai. Fai was regularly receiving millions of rupees from the ISI and was using this money to incite American Congressmen against India on Kashmir issue. Expectedly, while New Delhi was overwhelmed, Islamabad's response was aggressive. Now the question is -will the US succeed pressurising ISI to check such activities? Both Pakistan and India will be watching the outcome of his trial with great interest.
In Pakistan's view, President Obama's visit to India, reinforced by Hillary Clinton's follow up rhetoric, propped up New Delhi so much that it started nursing ambitions of a permanent United Nations Security Council seat. Pakistani skeptics view this move as Washington's strategy to sow the seeds of perpetual destabilisation of the region. Furthermore, the US frequently partners the Indian effort in maintaining a high-pitched tirade against Pakistan's Army and the ISI; this has lately scaled new heights. The political leadership, however, is being spared of any wrongdoing with a clear objective of creating a wedge between Pakistan's political and military echelons.
What can be the possible outcome of these pretensions? Possibly the divide will increase, drone strikes will continue unabated and unilateral action by the US forces will become the norm for fear of shared intelligence leaking to militants, local tribal leaders and jihadists
through the ISI
These are some reasons why this disintegration of the US-Pakistan relationship cannot be reversed. It has been suggested many times over that the US requires Pakistani assistance to exit Afghanistan, but closer to the truth would be the converse – the US is exiting Afghanistan, in large measure, because of its disillusionment with Pakistan. As its footprint shrinks between now and 2014, when all US combat troops are scheduled to leave, American dependence on Pakistan will correspondingly lessen. China, increasingly perturbed by the intensification of militancy in Pakistan is also in danger of slowly peeling away. This will leave Islamabad dangerously isolated. Once this happens a window of opportunity will present itself to the US to turn the screws on Rawalpindi, without fear of US convoys being mysteriously torched. Does all this mean that a second US "abandonment", like that of the 1990s, is looming?