S Ranjan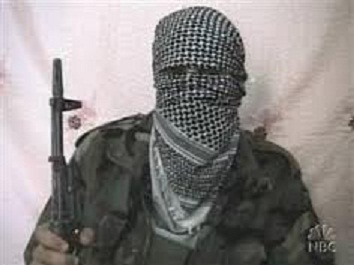 There is growing speculation about the manner in which the security situation in South Asia, especially the Af-Pak region, will evolve now that the killing of bin Laden has been absorbed as a reality. There are many voices baying for Pakistan's blood. In the US there is a growing feeling that the honeymoon with Pakistan is over and the government should be looking for other options. For the first time, the Pakistan Army and the ISI seem to be on the back foot, the ISI chief Shuja Pasha has visited the US, hat in hand, to explain away the so-called intelligence failure in flushing out bin Laden from its soil. The first amongst many terrorist and suicide attacks that militants have planned to avenge the death of their 'Sheik" has already taken place in Pakistan with a toll of nearly 80 dead. Many more such strikes can be expected.
Osama bin Laden's life as a refugee began when Bill Clinton ordered an attack on his facilities and bases in Sudan and he was forced to take refuge in Afghanistan. Since then his capability to influence began to rise but simultaneously his capacity to strike deteriorated. For long before his death, Osama has been away from the centre stage. During the 9/11period also, even though he was operating from Afghanistan, his strength was flowing from the Middle East. The conspiracy of 9/11 was made by his Arab followers and his accomplices in the Middle East.
So far as the Taliban and Islamic fundamentalist movement is concerned, bin Lade, being an Arab and close to the Saud family, became a motivating factor for the extensive Jihad fraternity. For a common Muslim, a sheikh fighting along with them in the battle field for Islam against the infidel was an unusual thing. This created an aura of greatness for Osama which he exploited to the hilt. Beyond this, Al Queda, for a significant part of the last decade has been a redundant force. Its ouster from Afghanistan along with the Taliban by the US and its allies in 2002 further contributed towards making it a toothless tiger. Bin Laden was, a long time ago, reduced to being an icon of anti-Americanism.
Under these circumstances his death is not likely to fetch for the US any tactical or strategic gains in the global war on terror being fought in the Af-Pak region. The Taliban was always an independent entity with its own capability, in fact, it was the Taliban which helped bin Laden and not the other way round. Today in Pakistan, the devoted cadre of al Queda has all but merged with LeT and JeM.
Osama, before his death, had created a branch of al Queda for Kashmir under Ilyas Kashmiri. This is the sole anti-India action that was taken by him. It has great significance in view of the long term objective of Pakistan, Taliban and the bouquet of terrorist organisations being run by them, to spill over the Jihadi wave in to India through Kashmir at an opportune time. If Illyas Kashmiri gains prominence in the new structure that is evolving then we can expect a significant escalation of infiltration along our borders from Kashmir, Bangladesh and Nepal. We can also expect a strong boost to terrorist activity in the Valley in the form of increased strikes, more attempts towards recruitment of local youth, more inflow of money to sustain operations and more political activity aimed at disruption and divisiveness.
The successful action of US Special Forces against Osama looks like a copy book operation, something which every special force desires. This has prompted a bravado infested and media propelled demand for India to plan a similar action against Pakistan. Before indulging in a combative confrontation of this nature, it is necessary to take stock of the ground reality. The US operation is still shrouded under mystery. No one is sure whether the helicopters were flown from secret bases within Pakistan or from Afghanistan. Another important aspect which needs to be kept in mind is that Pakistan air defence assets are primarily on its eastern border and directed against India. Radar coverage is complete on our borders and this would make it very difficult to execute a similar airborne operation. This does not mean that a covert operation cannot be launched by India. Our Chiefs have said that our forces can launch covert operation deep into Pakistan territory and we should take their word for it. We have other options like a ground based operation with help coming from within Pakistan itself or some such thing. What has to be seen is that when killing Osama has not helped the US, will killing Dawood make a difference for India?
One can conclude that the killing of bin Laden has not had a significant impact on the Af-Pak situation except for putting Pakistan on the back foot. The US will have to continue engaging the much more potent Taliban and for that it will need to take assistance from Pakistan. India needs to leverage this opportunity to step up its diplomatic efforts towards containing the terror factories operating in Pakistan. At the same time India also needs to take urgent steps to increase its vigilance/anti-terrorist capacity and be ready for a possible misadventure that Pakistan, with its back on the wall, may direct towards the nation in concert with the Jihadi forces that it is spawning. This is not the time for bravado, it is the time to closely monitor a very difficult situation and be prepared for the worst possible contingency. While doing so, India should leave no doubts about its strong response to bellicose intentions flowing from across.