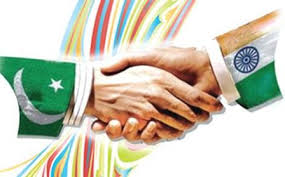 Vikas Khanna
An attack on an airbase in the border town of Pathankot by Pakistan-based terrorists poses a serious challenge to immediate engagement between New Delhi and Islamabad. The siege, which continued for more than 72 hours, left seven Indian soldiers dead and scores others injured. The January 15 foreign secretary level talks seem to be in jeopardy. That National Security Advisor Ajit Doval was forced to put off his scheduled meeting with his Chinese interlocutor this week sums up the mood of Prime Minister Narendra Modi government. For Modi, who had invested so much in Pakistan by making a surprise and unscheduled meeting with Prime Minister Nawaz Sharif on the Christmas Day last year, the attack is a personal loss of face.
Draggers would be out if the Modi government were to proceed with the proposed talks given the hard line position that his administration had maintained throughout last year before the unexpected somersault. Modi faces opposition not only from rival parties but his main ally, the Hindu hardline Shiv Sena, which has been scornful in its statements since he undertook the impromptu visit to Lahore to mend ties with the estranged neighbour.
India should satisfy itself first about Pakistan's response to the latest attack. Condemnation is fine but it should be reciprocated with some visible concrete action. Initial investigations point fingers at Jaish-e-Mohammed, which had earlier carried out several terrorist attacks on India, including the deadly December 13, 2001 attack on our parliament, which brought the two countries to the brink of war. Its founder Maulana Masood Azhar, who formed Jaish-e-Mohammed soon after his release in December 1999 from an Indian prison in exchange of passengers of a hijacked Indian Airlines plane in Kandahar, continues to be a free man despite the government banning his organization. Nowhere in the world does it happen that a country, which bans a terrorist group, allows its leaders to remain in the loose. Pakistan banned Jaish-e-Mohammed in 2002 after it was designated as a terrorist organization by dozens of countries, including the United States, but has fought shy of putting Azhar behind bars.
New Delhi has already shared some facts with Islamabad in the Pathankot attack case. The sincerity of Nawaz Sharif will be tested in the coming days. Whether his government acknowledges those evidences and takes some concrete action will decide the future course of talks between the two countries. Sharif can't just afford to parrot the same old line that this is the handiwork of non-state actors and that his government has no control over them. The fact that these terrorists, in thousands, continue to enjoy the hospitality of Pakistan is something which is known to the entire world. Pakistan can't escape the responsibility of their actions. It will have to demonstrate not only to New Delhi but to the entire world what it proposes to do with them. Not taking any military action against them would be seen as Pakistan's complicity with terror groups. Here in lies the problem with Sharif. His hands are tied. He is incapable of taking an independent line against the wishes of his masters in Pakistan army and the Inter-Services Intelligence (ISI) who dictate the country's foreign policy.
Pakistan's army and the ISI have invested decades in creating various terrorist groups as assets, keeping the global community on the tenterhooks, pocketing billions of dollars by switching off the tap of terrorism periodically and unleashing them again to further their diabolic designs. And the relationship between the two has deepened so much that it will not be that easy for Pakistan to get rid of terrorists so easily. Any military action against its guest terrorists is bound to have major implications for Pakistan which may not come out unscathed.
As long as Pakistan's two powerful institutions are not on board, there is very little possibility of India-Pakistan talks making any meaningful headway. One need not dig deep to understand this challenge. The then Prime Minister Atal Bihari Vajpayee's widely-appreciated 1998 "Lahore Yatra" on bus was met with Kargil a few months later in 1999. India had to pay the heavy price by losing its 530 soldiers during the Kargil war. Mr. Sharif, who was the prime minister of Pakistan then, made a silly statement that he was not in the know of the operation. Hard to digest!
Mr. Vajpayee again extended the hand of friendship to General Musharraf, who had by then usurped power by overthrowing Sharif and packing him off to Saudi Arabia, and hosted him in Agra in 2001. Pakistan's response? There was a ghastly attack on the assembly of Jammu and Kashmir in Srinagar to be followed with the deadliest attack on Parliament. The attacks led to the massive military standoff between the two countries resulting in the massing of troops on the border and the line of control in Kashmir for about a year. India claimed that the attacks were carried out by two Pakistan-based terror groups, the Lashkar-e-Taiba and Jaish-e-Mohammad, a charge that Pakistan denied. In between, India was rocked by 2006 Mumbai trains blasts and the 26/11 terror attacks in 2008 which led New Delhi to stop all diplomatic engagements with Islamabad. And now we have Pathankot within a week of Modi's trip to Lahore, not to mention the attack on Dina Nagar police station in Gurdaspur district of Punjab in July 2015 days after Modi and Sharif signed an agreement in the Russian city of Ufa.
There is no doubt that there is a section within Pakistan establishment which does not want better relationship between the two countries. India's experiments with both the civilian as well military leaderships have been frustrating. There were high hopes when President Musharraf was at the helm. It was widely expected that he had the unflinching support of the army and the ISI. But the subsequent actions belied those expectations.
Therefore, Prime Minister Modi will have to tread with caution. The attack is a major setback personally for Modi who took the audacious gamble of re-engaging with Pakistan after a series of massive ceasefire violations on the border and line of control, and a number of daring terrorist attacks last year.
India should put off the January 15 foreign secretary-level talks with Pakistan and instead press for National Security Advisor-level talks where terror should be the only agenda. Pakistan, which has condemned the Pathankot attack, has said in a statement that it remains committed to partner with India to completely eradicate the menace of terrorism afflicting South Asian region. Let it prove its sincerity. Pakistan should demonstrate through its action that it stands with India and the global community as far as the war against terrorism is concerned. Its time Pakistan matches its words with action. Talks can follow later.
(Vikas Khanna is a Delhi based senior journalist)