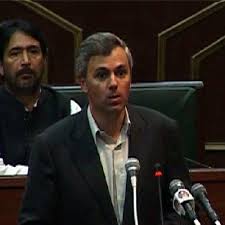 Hardeep Singh Bedi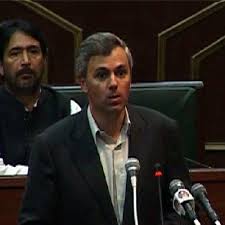 The Peoples Democratic Party (PDP) leader Mehbooba Mufti sparked a controversy when she termed 'Kashmir' as an Indian colony. While speaking in the State Assembly on the Shopian incident wherein four persons were killed in the Central Reserve Police Force firing, she said that "we have already become colony of India and don't know what else Delhiwaalas would make us". People at first thought that her tongue might had slipped but later the PDP leader appeared on news channels and strongly supported her 'colony' statement making it clear that it was her well thought out political move.
She is not the only Kashmiri political leader who never misses any chance to browbeat New Delhi and security forces. Chief Minister Omar Abdullah was present in the Assembly when Mehbooba was making this serious allegation against India. He did not object as he himself has, on many occasions, made similar statements for scoring political brownie points. Recently Omar questioned J&K's accession to India during his meeting with a visiting European Union delegation. In a bid to internationalise the Kashmir issue, Omar told the delegation that J&K did not merge with India like other princely states at the time of independence and thus it enjoys special status of having own constitution and flag. Omar was also in his 'separatist avatar' on March 25, 2013 when he said in the Assembly that "J&K has only acceded and not merged with India and by repeating the words Atoot Ang (integral part) again and again you (New Delhi) can't change the status of the political issue of Kashmir".
The split personality of the Chief minister came to the fore when during his Independence Day speech this year he lamented that "we are treated as if we don't belong to India". Accusing the BJP of exploiting the Kishtwar violence, Omar Abdullah named various communal riots of India, especially the and 2002 Gujarat riots, and said, "Did any big leader (read BJP) go to those places to express solidarity with the people there?" No one reminded Omar that the BJP might had become apprehensive considering the history of J&K. It is right that Kishtwar was not the first communal riot in India, but it is also a fact that no community in India has ever fled from its home and hearth except lakhs of Kashmiri Pandits from the Kashmir valley due to Islamic militancy in early nineties.
Often common Kashmiris get to hear Kashmiri politicians, separatists and Pakistani leaders suggesting their 'medicines' to resolve the so-called Kashmir issue. Separatists tell Kashmiris they will get them freedom from Indian rule, National Conference blows the trumpet of greater autonomy, PDP markets its self rule' and dual currency; Pakistan gives direct or indirect support to all the Kashmir players in a bid to cut Jammu and Kashmir from India's map without revealing the actual living condition of Kashmiris in those areas that have been illegally occupied by it in 1947.
Sadly, nobody tells Kashmiris a hard fact which was told to a young Kashmiri boy by his wise grandfather when Islamic militancy was at its peak in Kashmir valley. That young Kashmiri boy is now based in Delhi after serving J&K government. He told this columnist, "During the peak of militancy in Kashmir, my grandfather advised me not to believe on Azadi slogans as 'our interests will be best served in India and not in Pakistan'. He also said that 'proxy-war' and 'stooges' will never achieve Azadi for Kashmiri's." On his grandfather's advice the young Kashmiri boy migrated to New Delhi along with his family; he now happily admits that his children don't want to go to Kashmir because of ongoing unrest and bloodshed, is this the Kashmir that the political leaders are selling to their simple and gullible people?
The leaders are divorced from reality! When Mehbooba invents 'colonial rule' slogan for political reasons she forgets that, over time, most Kashmiris have become smart and will not easily fall prey to "Delhiphobia'. When Omar Abdullah speaks about a 'political solution' to the Kashmir problem does not acknowledge that it is his party that has deprived common Kashmiris of their political rights. Yes, Jammu and Kashmir needs a political solution, but of a different kind; the people of Jammu and Kashmir have been deliberately deprived of their political rights by non implementation of self-rule mechanisms like Panchayati Raj, therefore, before levelling baseless allegations against New Delhi and hoodwinking Kashmiris for personal gains will J&K's coalition government and the main opposition party tell the people, especially Kashmiris, as why till date full Panchayati Raj system is not enforced in J&K? They will not since Panchayati Raj will clip their wings and strengthen the common citizen of J&K.
Congress Vice President, Rahul Gandhi, who had vowed to strengthen Panchayati Raj in J&K, has now kept a mum over the issue because his party's MLAs, MLCs, and MPs are also against divulging powers to the Panches and Sarpanches. With 2014 general elections approaching, the Congress' Prime Minister in waiting cannot afford to irk his party men and friends in other parties as he would need numbers in Delhi.
The biggest hurdle for peace and development in J&K is that till date no State government has provided impartial people-friendly governance. Even a politically novice can guess why terrorists kill Sarpanches, Panches, security force personnel and common people in J&K and why peace is not getting firmly embedded in the State. No prizes now for guessing the "medicine" that Jammu and Kashmir needs? Until this medicine of good governance is prescribed, unless the terrorists and their mentors are exposed, unless security, law and order is strengthened Kashmiris will suffer; Kashmiri politicians will prosper, army will remain in civilian areas, Pakistan will continue to rake up Kashmir to hide its failures back home, and New Delhi would continue to pump Indian tax payers' hard-earned money in the 'Special Status State' in hope of peace.