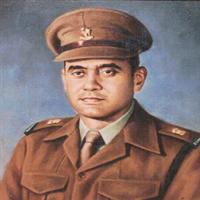 Defenceinfo Bureau Report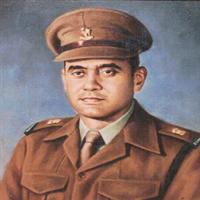 Chushul is a valley in the Ladakh region of Jammu and Kashmir. It is well known for the famous Battle of Rezang La fought during the Indo-China War of 1962. During the battle, brave soldiers of 13 Kumaon led by Major Shaitan Singh, Param Veer Chakra fought wave after wave of Chinese troops.  History was created as the Battle of Rezang La is one of the few battles in the world which was fought till the last breath in defence of the Motherland.
Continuing with the tradition of honouring war heroes, Chushul Brigade of Army's Trishul Division commemorated  the 52nd Anniversary of the Battle of Rezang La over a period of three days from 16 to 18 November 2014.
To commemorate the epic battle at Rezang La, war veterans of the battle  along with their next of kin were invited and felicitated. Ceremonies were held to mark the ultimate sacrifice made by the valiant soldiers of the Indian Army. Local war veterans and war widows of other battles were also invited for the function and given due honour.
The celebration started with the conduct of various competitions like traditional horse racing, archery, volley ball and T-20 cricket. Many cultural events were also held at Chushul and Tangtse. Prizes and trophies were awarded to village teams and  individual winners. New trophies were instituted by the  Chushul Brigade which will now mark regular events every year. A medical and veterinary camp was also organized  for the villages in the vicinity of the Brigade.
The event finally culminated with a wreath laying ceremony at the Battle of Rezang La War Memorial on 18 November 2014.  The event saw a large number of war veterans, senior army officers, civil dignitaries and locals paying tribute to the heroes of Rezang La. War veterans, war widows and Ex-Servicemen were felicitated at the function. A Barakhana and cultural programme was organized at Chushul to commemorate the historic day. The ceremonies saw great enthusiasm and overwhelming participation from villagers.