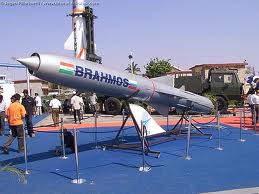 Defenceinfo Bureau Report
Foundation stone for the Samuha Aerospace Park at Adibatla in Ranga Reddy district in Andhra Pradesh was laid by the chief minister of the state, N. Kiran Kumar Reddy, recently. It will be the country's first such Park. While speaking on the side lines of the function, Defence Research and Development Organisation (DRDO) Director-General and Scientific Advisor to the Defence Minister, Avinash Chander, said that his organisation is planning to develop products worth Rs. 2 lakh crore, including missiles worth Rs. 60,000 crore in the next 15 years. He sounded very optimistic about the future prospects of his organisation that he claimed has recently made forays in international arms markets and is in the process of identifying potential international buyers for its products.
Defense research is a critical component in the growth of any global power. This is, unfortunately, a weak link so far as India is concerned. Even after six decades of independence India is not self sufficient insofar as its weapons requirement is concerned. The words of the DRDO chief give every reason for cheer. What needs to be seen is the capability of the organisation to walk the talk, something that it has not been known for in the past.