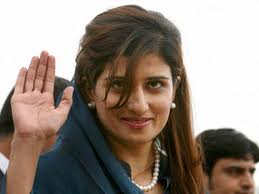 Brigadier (Retired) Manjit Singh
A nation is identified by three main parameters, culture, economy and military might. In the modern context, any nation that has the money and the muscle is automatically considered to be cultured. Therefore, the choice for global posturing is restricted to economy and what is called "Defence", but actually relates to the exercise of military options to further economic and political interests. Historically, the phlegmatic Nations of the European continent created their economic empires on the basis of their military might. The internecine wars that marked the medieval history of the continent followed by rampant colonisation of the third world countries that brought with it bitter competition to assert control across the globe and culminated in the two world wars bears testimony to this posture. However, a reasonably chastised Europe, after the Second World War and the attendant loss of colonial power, took to economy as the spearhead of diplomacy.
The third world countries, unfortunately, opted for "defence"(military might) rather than economy as a diplomatic tool. In the absence of wherewithal to fight a sustained conventional war, derivates have been found in low intensity conflict, sub-conventional warfare, asymmetric warfare and the like. The bottom line is an attempt to create instability in countries that are looked upon as enemies by playing the religious card, which facilitates involvement of mercenary elements.
India and Pakistan are the best examples of this malaise. Pakistan had all the makings of a prosperous Nation post independence, but its rabid anti-India posture led to frittering away of opportunities and what is left is a failed State on the verge of being controlled by fundamentalist elements. India, on the other hand has been successful in thwarting evil designs of a vitiated neighbourhood to march on the path of progress and development. Today, it is on the threshold of becoming a global superpower.
Defence diplomacy in the modern context relates to markets for military hardware and the use of military power to further national interests. In the first instance, the global military hardware producing nations are salivating over the $100 billion defence market that India will offer over the next decade. While Pakistan is looking for doles to augment its military power, India is creating an indigenous defence research and production capability while exhibiting the means to go for outright purchase of massive defence hardware. With respect to the creation and exhibition of military power, India, with its fourth largest army in the world and very professional Armed Forces has a decided edge in the sub-continent. However, India's well embedded policy of non-alignment and non interference makes it what Foreign Minister SM Krishna has recently termed as a "responsible power". India is well in sync with the modern global thought process of defence cooperation and preventive diplomacy as concepts that can further security concerns. Within Southeast Asia, India has been strengthening its linkages through strategic engagement, economic liberalisation and Free Trade Agreements with the ASEAN countries.
All said and done, it is Pakistan on whom India needs to spend maximum time and effort towards creation of diplomatic space to address the emotion driven ideological divide. Ways and means have to be found by both countries to reduce the trust deficit. Most importantly, an assurance has to be projected that despite its military might, which is essentially a global geo-strategic requirement, India does not hold inimical designs on Pakistan; a tall order but one which is achievable albeit with a long drawn out and painstaking effort.
To further this objective, one avenue that is yet unexplored and which could reap long term results is defence diplomacy. The two countries could try to move beyond the impasses of their diplomatic corps to create a military to military contact which is aimed at reducing the trust deficit. This could be done by exploring concepts of interoperability that both countries are applying with other Nations but fighting shy of bilaterally. Given the shared sub-continental security concerns this would definitely constitute a step in the right direction.
A safe and sure beginning can be made by holding sports events which are the best means to break a deadlock, this could be followed by visits of all ranks, especially so to units with which have historic affiliation. The next step could be more concrete measures like defence cooperation activities which facilitate regional security through material assistance during emergencies, training/joint exercises, interoperability and professional bonding; disaster management, humanitarian relief, joint patrolling of borders, combating sea piracy are other avenues which can be explored. There can be discussions and training in areas such as military doctrine, career planning, crisis management, dealing with the media and defence planning, in fact, the list is endless and the scope is vast.
India being a dominant regional power will have to take a lead in application of this concept. Our defence thinking has to progress from its existing "look inwards' policy to embrace a concept of "outreach". Defence diplomacy has to be made integral to the foreign ministry functions to evolve an integrated and coherent approach that successfully projects India as a responsible regional player and breaks the barrier of apprehensions that our neighbours, especially Pakistan, harbour against us. India has to convince Pakistan about its intention is to play a benign role in the region which accommodates the concerns of its neighbours; yet India has to be convincing about the need to contain China which is the main plank of its 'Look East" policy. As a dominant power India has to be convincing about its commitment to increasing international security and its obligation to create stable, sovereign and democratic regimes in the region. Even partial success in engaging Pakistan will open avenues for applying a similar defence diplomacy template with other neighbours to reap tremendous diplomatic benefits.